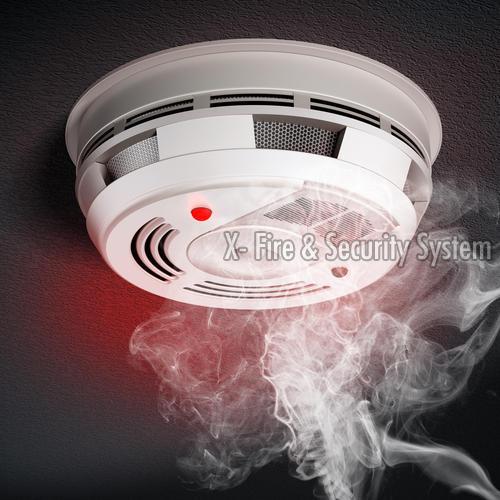 In today's world, people or agencies that are responsible for protecting properties or life safety often face huge trouble, threats, and emergencies especially from fire and invasions to natural disasters. It is true for all types of facilities and businesses, whether you work in the healthcare, education, commercial, government, industrial, or hospitality sectors. Safety organizations need to deal with the tough challenging environments and it is crucial for them to remain well prepared and their agencies should have appropriate fire detection and life-safety systems so that they can come out to quickly and effectively communicate at the moment of emergency.
Fire alarm detection systems:
Solutions for any integrated systems begin with the platform of life-safety information management that meets your requirement, applications, and infrastructure. The proper platform with the appropriate technology can help you manage numerous complex systems effortlessly and efficiently. This is the key reason how fire alarm detection system suppliers in Delhi are making a successful business with their nation-wide clients.
In various life-safety operations, alternative communication systems play a crucial role to fight today's existing dangers, risks, and threats. Only the proper use of facilities and modern technology, the safety personnel can efficiently broadcast vital information to all the audiences and occupants of the building who need to attend the emergency services.
Generally, the safety organizations use multi-layered technology in any integrated communications system including interior fire alarm systems that are voice-enabled, compulsion buttons, speaker systems for outdoor locations, and both visual and text messaging devices. The aim of these communication solutions is to make people warn or to alert them about taking shelter or evacuation.
Benefits of using fire alarm detection systems:
• Enhanced protection – an integrated solution aims for optimizing functionality and performance of the system, which in turn advances the whole life safety program. The fire alarm detection system can enable the opportunities for the system operators to view suspicious activities and lock or open the escape doors.
• Ease of use – the whole interface is easy to use, operable with touch screen functionality, and also integrated with additional features including messaging services, live images, and floor plans.
• Cost-efficiency – an integrated system can put a great impact on the overall administrative and operational costs. Distant diagnostics of the fire alarm detection systems and audio and video surveillance are also able to offer important benefits.
After-sales services for fire alarm systems:
From conceptualizing the security systems to its final handover, expertise is needed to get reliable and innovative solutions of that. Hence, good installation standards are required for a highly monitoring and controlled system.
After-sales services for the fire alarm system is enabled with up-to-date technology and the safety system providers offer unrivaled services for their customers. The service engineers are experts in using hand-held technology and mobile data terminals for ensuring a faster response. The use of mobile terminals enables them to view the recent call-outs as well as technical manuals for call down. Even capturing the signatures of their clients shows the confirmation to their attendance which can be mailed to them and it reduces massive paper works.