Everything You Need To Know About Access Control System
Posted by Admin on April, 20, 2021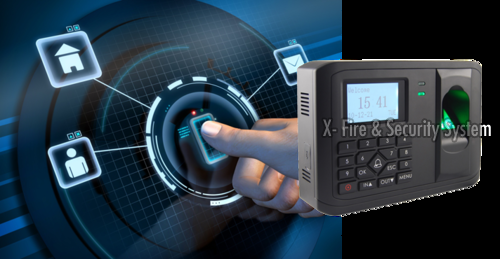 The access control system is a type of electronic system that allows the access of an individual through the biometric scanner or sometimes by the will of the owner of the property. In India, it is not so common in every house but in foreign countries where the standard of living is high, their access control system is quite a common sight. However in India houses of the big cities like Delhi and Mumbai often have access control security.

Why is Access Control System Safe?
There may be many instances when we will face certain complexities and will feel that mechanical keys are a much better option than these security systems. Howsoever that is not always true because there are certain things that should be kept in mind where the access control overtakes the mechanical keys.
1. The mechanical Keys can get lost- It is possible that the mechanical keys can get lost and that will make the security of the house prone to danger. Whereas in the case of the security access control system the biometrics will never be able to change and it will become a cumbersome process for the robbers to break into the house.
2. The mechanical keys cannot be carried everywhere- It is not possible for us to carry the keys everywhere we go. Sometimes women do not carry any bag and they do not even have pockets in their dresses. Hence the access control system can be very beneficial for many purposes.
3. In Offices- When the office is locked with the mechanical lock and key system then it becomes difficult to access by the employees until the security guard enters the scene. However, the access control can give access to anyone provided they have their biometrics recognised.
4. Time gained Acess- besides biometric recognition, there is a webcam service where the owner gives the access by himself or there is time gained access which enables them to enter only during a particular time. this can be employed by maids and contractors. Many offices even have this employed to bar their employees from entering late into the workspace.
5. Online Access control- If by any chance there is an immediate need to enter the workspace by any employee or by anyone into the house then it can be given by the online access.
These are some of the very special features of the control system and should be taken into consideration. Although old people may find it a bit difficult to manage this system but slowly they will get acquainted with it.

India and This System
In India, as said previously we have not been so advanced as to employ this system in every household. However, we have been advanced enough to employ this system in every office and mostly in the IT Hubs. Hence we know that this process is very effective and can be employed in any big city like Delhi and Mumbai.
The access control system supplier in Delhi is found in abundant number and there are several access control system supplier shops which will help you get what you want.
This entry was posted on April, 20, 2021 at 10 : 30 am and is filed under Access Control System. You can follow any responses to this entry through the RSS 2.0 feed. You can leave a response from your own site.